Best Times to Post on Social Media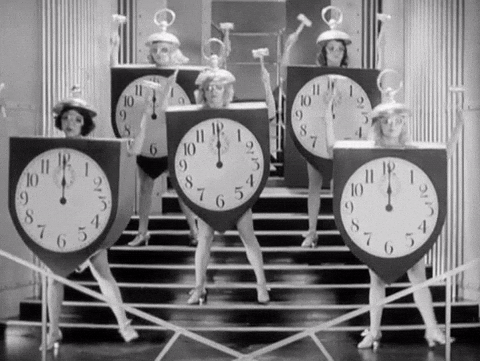 Image via Giphy
With platforms making it difficult to gain organic reach on company posts, here are a few of the best times to post on popular professional social media sites. Set an iCal reminder for the following:
The best time to post on LinkedIn is between 10 a.m. and 11 a.m. LinkedIn is a professional social network used by recruiters, salespeople, and business people, which is why it's often used during work hours. Tuesday, Wednesday and Thursday tend to be the best days to post on LinkedIn. [Oberlo]

The highest average click-through rates (CTR) for Twitter occurs between Mondays and Thursdays, 1 pm and 3 pm, with no specific peak times. Tweets with images are most effective. [The Balance SMB]

Thursdays and Fridays from 1 p.m. to 3 p.m. are the best times to post on Facebook [Hubspot] Thursday at 8 p.m. [TrackMaven]

The best times to post about professional services on Instagram are Friday, Tuesday, and Wednesday at 9 a.m. or 10 a.m. [Hootsuite] Other industries vary.

Overall, however, genuinely good [entertaining or educational] content will usually outweigh metrics like these.
We now offer one-to-one personal development sessions to make sure you are making the most of your social media profiles.
Sound interesting? Give me a call ☎️ +44 7933 875195